One Innovation That Makes AirAsia an Even More Digital Airline
Iztok Franko

Allan Phang is one of the most unique people in the airline industry. Of course I met Allan digitally; he's impossible to catch otherwise. I ran across his LinkedIn profile when I was doing research about AirAsia. Their mission to become a digital airline was always very intriguing to me. Their CEO Tony Fernades says:
You either be a "Dinosaur Manager" or "Digital Manager". It's either you change or be changed!
Once I saw this, I wanted to 'digg' deeper to understand how they're doing this in practice. As I was doing research, the LinkedIn profile of this funny guy posting selfies from video games events (it was esports actually, but more on that later) kept appearing. Every other day he would be in a new city, at a new gaming event, surrounded by a bunch of young people.
My first impression was: "Doesn't he have a real job?"
I remembered the countless hours and days I used to spend playing strategy games like Civilization (yes I'm that old), Total War and Crusader Kings. Those were the days when things like time, food and the outside world became irrelevant. I must admit, for a moment the idea of going back to those carefree days crossed my mind.
However, the part I couldn't figure out was what this guy was doing in an airline company. The even more confusing part was why AirAsia was paying him to do that.
Being the curious person that I am, I decided to reach out to him 🙂
Meet Allan Phang, Your Digital Airline Ambassador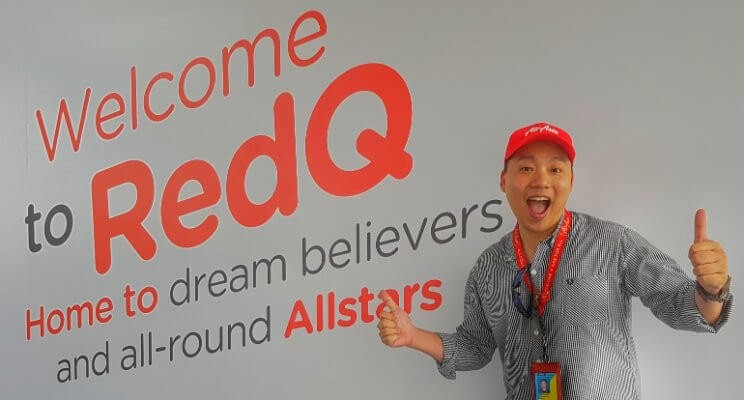 Before reaching out to Allan I examined his LinkedIn profile and background, and it made me even more curious. First, he worked in marketing and ancillary revenue – two areas we cover in detail at Diggintravel.
Second, and what intrigued me even more, is that he has been part of many digital projects that AirAsia states as crucial on their way to becoming a digital airline. He was a part of the working committee that organised AirAsia's first-ever regional hackathon – AirAsia AIRVOLUTION 2017 (more about that in the interview).
In addition, he worked on a collaboration with Touristly (an online platform providing on-ground travel activities for AirAsia guests) and Tune Labs (an incubator and accelerator). He was also part of the team that performed testing for ROKKI, AirAsia's on-board Wi-Fi portal that offers in-flight entertainment and connectivity.
However, the most interesting part is that Allan is now part of the AirAsia Allstars Engagement and Internal Branding. As a part of the People & Culture department he leads a team that works on engagement with 22,000+ Allstars and helps management to amplify their key messages.
Of course, becoming a digital airline is one of their key messages, and so of course they're doing this via digital channels – the main channel being Workplace by Facebook. You can see how serious their CEO is about this: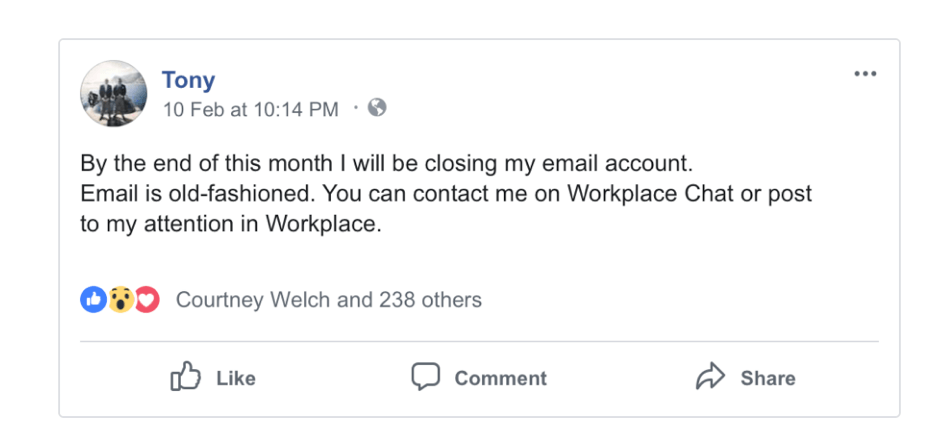 Now you see why we couldn't wish for a better person than Allan to talk about airline digital transformation and its most important aspect – the culture. His quote from the interview best sums up AirAsia's approach to digital and innovation:
Always exploring, never say NO.
Oh, you're probably still wondering, what is this innovative approach that is making AirAsia even more attractive to the digital generation?
It's Allan's biggest passion – esports – and it was a big part of our Digital Talk.
What Can You Learn About AirAsia's Digital Transformation from This Interview?
AirAsia's digital transformation and becoming a digital airline
[1:00] – Why are AirAsia employees Allstars?
[2:00] – AirAsia's digital transformation and the role of People & Culture
[2:30] – How AirAsia is using reverse engineering to catch up with e-commerce giants like Amazon
Collaboration and organisational agility
[3:30] – How AirAsia uses Facebook Workplace and Workday to digitally connect all 24,000 employees
[4:00] – Why CEO Tony Fernandes quit email
[5:40] – About going paperless and using digital approvals
Innovation and start-up mentality
[6:10] – How to adopt a start-up mentality in a huge company like AirAsia
[8:00] – What did they learn from their first hackathon?
[9:00] – Why a seamless digital experience is crucial for digital merchandising and ancillary revenue
[10:20] – About flat and agile organisation
How AirAsia is using esports to reach Millennials
[11:00] – Allan's hilarious explanation of what esports is
[12:30] – Why and how AirAsia is using esports to reach digital natives
[13:45] – How eSports fits in with building AirAsia's digital culture and AirAsia's 3 strategic esports pillars
[16:00] – About AirAsia adding value and building communities through esports
Why Allan loves being a Diggintravel subscriber
Last but not least, at the [17:30] mark you can learn why Allan is a Diggintravel subscriber and why he loves our Newsletter 🙂
Join Allan and 1,000+ other travel marketing pros and get exclusive digital marketing insights –> JOIN NOW!
Iztok Franko
I am passionate about digital marketing and ecommerce, with more than 10 years of experience as a CMO and CIO in travel and multinational companies. I work as a strategic digital marketing and ecommerce consultant for global online travel brands. Constant learning is my main motivation, and this is why I launched Diggintravel.com, a content platform for travel digital marketers to obtain and share knowledge. If you want to learn or work with me check our Academy (learning with me) and Services (working with me) pages in the main menu of our website.